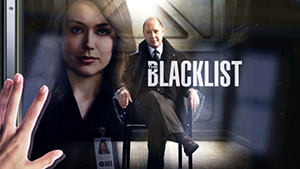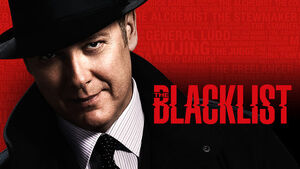 The Blacklist is an American drama series created by Sony Pictures Television and Davis Entertainment on NBC. The "Pilot" debuted on September 23, 2013.
On October 4 2013 NBC placed a back nine order, bringing the series up to 22 episodes.
After the first 10 episodes, on the 2nd of December 2013, the series took a mid-season break with the the 11th episode airing on 13th January 2014.
On December 3rd 2013 a second season of 22 episodes was ordered for the 2014/2015 season.
After three more episodes the series took another break, for the Winter Olympics, between the 27th of January and the 24th February 2014.
On May 11, 2014, NBC announced that the show would move timeslot in February 2015 to Thursdays - and also be their choice of show to air after the Super Bowl.
The season 1 finale, "Berlin Conclusion",  was shown on May 12, 2014.
On August 25 The Blacklist won the Emmy Award for Stunt coordination for a drama series, miniseries or movie.
The second season première. "Lord Baltimore", was first broadcast on 22 September 2014 on NBC.
After "The Decembrist", on November 10 2014 the show took a midseason break, with the next episode airing on 1 February  2015 (after the Superbowl)
On February 5, 2015 it was announced that NBC had renewed The Blacklist for a third season.
The season 2 finale, "Tom Connolly", was shown on May 14, 2015.
On June 22, 2015 NBC announced that the première of season 3 would be on September 24, 2015.
After "Kings of the Highway" on November 19, 2015, the show took a midseason break, with the next episode scheduled to air on January 7, 2016.
The series creator, Jon Bokenkamp, revealed during a December 4, 2015, interview on podcast The Blacklist Exposed that NBC had renewed The Blacklist for a fourth season.
On December 9 2015, it was announced that The Blacklist had been nominated for a Screen Actors Guild Award for Outstanding Performance by a Stunt Ensemble in a Television Series.
On May 14, 2016, NBC ordered a spin-off series of The Blacklist called The Blacklist: Redemption. The backdoor pilot was aired as an episode of The Blacklist. The spin-off focused on the relationship between Tom Keen and Susan Scott Hargrave. NBC announced that in the spin-off series Edi Gathegi, Tawny Cypress and Adrian Martinez will reprise their roles as Matias Solomon, Nez Rowan and Dumont. However, the show was cancelled on May 12, 2017, after its 8-episode season.
For decades, ex-government agent Raymond "Red" Reddington (James Spader) has been one of the FBI's most wanted fugitives. Brokering shadowy deals for criminals across the globe, Red was referred to by the media as "The Concierge of Crime."
Now, he's mysteriously surrendered to the FBI with an explosive offer: he will help catch a long thought dead terrorist, Ranko Zamani, under the condition that he speaks only to Elizabeth "Liz" Keen, an FBI profiler fresh out of Quantico. For Liz, it's going to be one hell of a first day on the job.
What follows is a twisting series of events as the race to stop a terrorist begins. What are Red's true intentions? Why has he chosen Liz, a woman with whom he seemingly has no connection? Does Liz have secrets of her own?
Zamani, we come to find out, is only the first of many on The Blacklist: a list of politicians, mobsters, spies, and international terrorists. He will help catch them all... with the caveat that Liz continues to work as his partner. Red will teach Liz to think like a criminal and "see the bigger picture"... whether she wants to or not.
Main Cast
Edit
Recurring Cast
Edit
Guest Stars
Edit
Main Cast
Edit
Recurring Cast
Edit
Guest Cast
Edit
Main Cast
Edit
Recurring Cast
Edit
Edi Gathegi as Matias Solomon
David Strathairn as Peter Kotsiopulos
Christine Lahti as Laurel Hitchin
Fisher Stevens as Marvin Gerard
Ned van Zandt as Leonard Caul
Peter Vack as Asher Sutton
Conor Leslie as Gwen Hollander
Andrew Divoff as Karakurt
Tony Plana as Mr. Diaz
Deidre Lovejoy as Cynthia Panabaker
Tawny Cypress as Nez Rowan
Directors
Edit
Executive Producers
Edit
Directors
Edit
Executive Producers
Edit
International broadcasters
Edit
The Blacklist has been broadcast on the following overseas television channels:
Australia: Seven Network (since September 30, 2013) under the title James Spader's The Blacklist
Belgium: Vier
Canada: Global
Czech Republic: TV Nova, called "Černá Listina"
Denmark: TV3
Finland: known as Blacklist
Germany: RTL
Hungary: known as Feketelista ("black list")
India: StarWorld Premiere HD
Israel: Yes Action
Italy: Fox Crime
Netherlands: RTL4
New Zealand: TV3 (since February 2, 2014)
Poland: AXN Poland, called Czarna lista ("Blacklist")
Portugal: SIC, called "Blacklist"
Slovakia: Dajto, called Čierny zoznam ("Blacklist")
Slovenia: POP TV
Sweden: TV3
United Kingdom: Sky Living (since October 2013)
External Links
Edit
Ad blocker interference detected!
Wikia is a free-to-use site that makes money from advertising. We have a modified experience for viewers using ad blockers

Wikia is not accessible if you've made further modifications. Remove the custom ad blocker rule(s) and the page will load as expected.